Whole House Water Filters
Kitchen Filters
Save, Filter, and Celebrate Water
Whole House Water Filters for your home
Water filter information, products and inspiration since 2006
We've helped home owners keep their water safe from fluoride, chlorine, chloramine, and other harmful substances since 2006. We place a high priority on customer service, ensuring that you're completely satisfied with any water filter you purchase from us. Get Educated on Fluoride Risks | Chloramine Risks | Chlorine Risks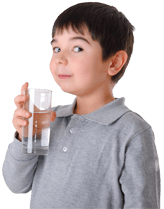 This Week's Special Offers
18

---

Yrs
Free

---

Ship*
90

---

Day
Friends of Water is a family-owned and family-run business founded in January 2006. We work to save water, filter water and celebrate water.
Founded in January 2006
Free shipping on orders above $250.
All our products have a 90-day return warranty in addition to manufacturer guarantees. Return any purchase within 90 days for a full refund.

Read More....
Reviews