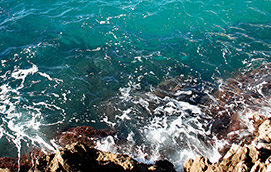 ---
As Tokyo Electric (TEPCO) proceeds with dumping radioactive water into the Pacific, radiation levels are being reported as higher than ever. Radiation has spiked to all-time highs at monitoring points in waters adjacent to the Fukushima...
Each week, we email you our newsletter, which is full of great tips, advice, and important information.
We deliver the inside info directly to your email inbox about new products and special offers at Friends of Water.
You can unsubscribe at any time. We never sell your email address!