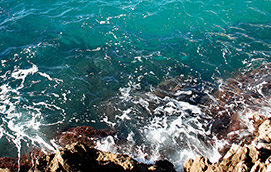 March 18 2015
by Friends of Water
---
According to an article posted by Erin Cargile for kxan on March 10, 2015, "The U.S. Department of Energy will start enforcing new energy efficiency standards for hot water heaters April 16. The updates to...
16

---

Yrs
Free

---

Ship*
90

---

Day
Friends of Water is a family-owned and family-run business founded in January 2006. We work to save water, filter water and celebrate water.
In Business for 16 years
Free shipping on orders above $250.
All our products have a 90-day return warranty in addition to manufacturer guarantees. Return any purchase within 90 days for a full refund.

Read More....
From the Blog
Jul

---

2

Tips for Staying Cool. Avoid Heat Stroke. Stay Cool. Avoid Heat Stroke. Get ahead...

Dec

---

11

Plastic Fibers in Water & How to Filter Them. Micro Plastic Fibers in water...
Don't Miss Out!
Get great tips, advice, and important information about new products and special offers at Friends of Water delivered to your email inbox!
You can unsubscribe at any time. We never sell your email address!
Cart